Let's go meet the Akita dogs
Welcome to Akita, the hometown of Akita dogs!
There are many places in Akita Prefecture where you can see Akita dogs.Would you like to travel around Akita Prefecture and get to see the smart and obedient Akita dogs as shown in the Hollywood movie "Hachi: A Dog's Tale"?
Akita dogs earned the distinction of becoming the first designated Natural Monument of Japan among Japanese breed in 1931. Please come to visit this "treasure" of Japan.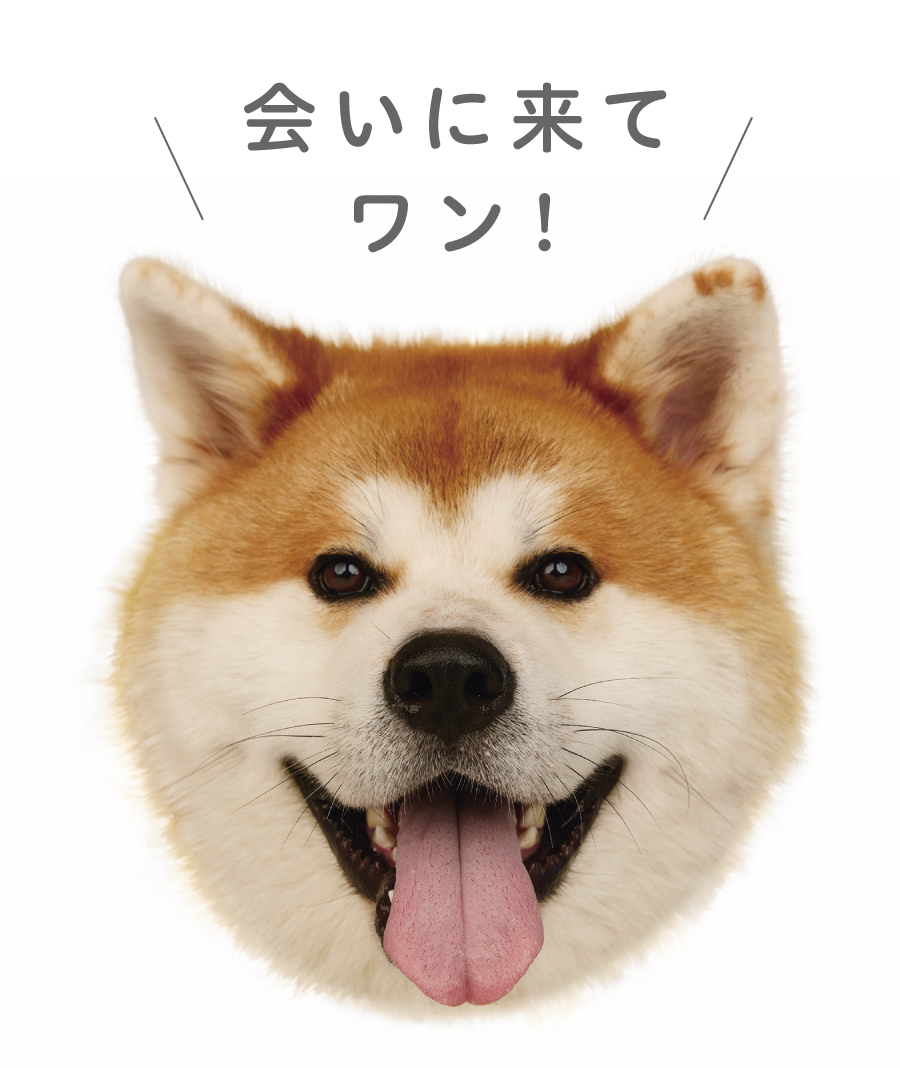 Take a walk with Akita Dog&
Akita Prefecture Travel Guide Book
Akita City

Semboku, Yokote City

Odate, Kitaakita, Noshiro City

Oga City

Yurihonjo, Nikaho City
Places to see Akita dogs
〈Date to meet the Akita dogs〉